wirtschaft Sozial Strafrecht Nachrichten wenn die Diebe am Werk sind.
Mann aus Israel raubt Banken mit Avocados aus.
Ein 47-jähriger Israeli musste sich mit dem Gesetz auseinandersetzen, nachdem er Mitte Mai fast 8.300 US-Dollar von der Beersheba Bank gestohlen hatte. Einzigartig ist, dass der Mann nur mit Avocados ausgeraubt hat.
Der von The Times of Israel am Mittwoch (06.12.) Berichtete Mann, der nicht identifiziert wurde, beraubte zunächst eine Filiale der Post Bank im Einkaufszentrum Big Beersheba. Er bat die Kassiererin sofort, Bargeld an der Theke abzugeben.
Wenn der Kassierer zweifelhaft aussieht, blufft der Räuber und wirft eine Granate. "Steck das Geld schnell in die Tasche oder ich werfe diese Granate."
In diesem Moment wurde die Aufmerksamkeit auf das runde schwarze Objekt gelenkt, das die rechte Hand des Mannes hielt und das er für eine Granate hielt. Niemand weiß, dass das Objekt nur eine gemalte Avocado wie eine Granate ist.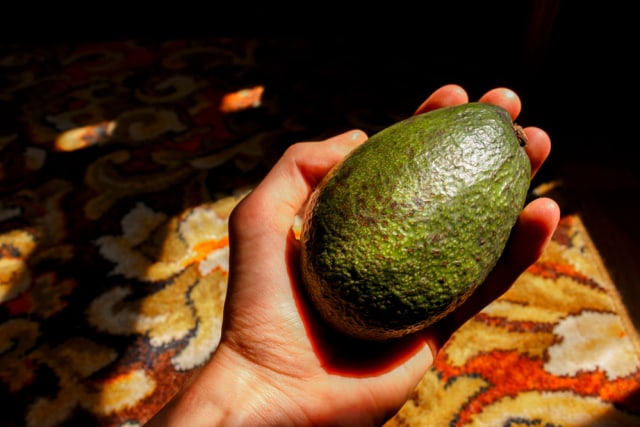 Für die Aktion gelang es dem Mann, 4.450 US-Dollar in bar zu stehlen
Fünf Tage später ging der Mann zu einer anderen Filiale der Postbank im Einkaufsviertel Oren Center in der südlichen Stadt und wiederholte die Aktion. Wieder schwang er eine bemalte Avocado wie eine Granate und drohte, sie an dieser Stelle in die Luft zu jagen.
Es gelang ihm erneut, 3.300 US-Dollar in bar einzubringen. Die Überwachungskameras der beiden Banken hatten diesen Überfall aufgezeichnet, aber das Band gab einen Hinweis auf die Identität des Mannes.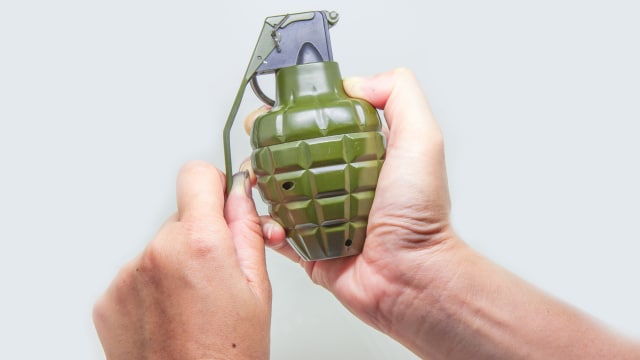 Er war vorsichtig genug, um Maßnahmen zu ergreifen, indem er einen Hut trug, der sein Gesicht, seine Sonnenbrille und seine Augenbinden bedeckte.
Aber die Polizei hat es geschafft, den Ort des Handys des Mannes während des Überfalls zu verfolgen und einige Anweisungen zu befolgen. Es stellte sich heraus, dass der Mann vorbestraft war und eine dreijährige Haftstrafe wegen Raubes verbüßte.
Quelle// kumparanNEWS / Times of Israel /