"Einen der dunkelsten Tage Neuseelands".
"rechtsextremen gewalttätigen Terroristen".
Mehr als Dreißig Menschen wurden in der Moschee Masjid Al Noor im Zentrum von Christchurch getötet,

Aktuelle Nachrichten
"rechtsextremen gewalttätigen Terroristen". in NZ View image on Twitter
15/03/2019 – 07:47:00 NZ Shootings World Home
Vierzig Menschen wurden getötet und vier Personen befinden sich in Haft, nachdem die Angreifer während des Freitagsgebets in zwei Moscheen in der neuseeländischen Stadt Christchurch das Feuer eröffneten.
Folgendes wissen wir bisher:
Dreißig Menschen wurden in der Moschee Masjid Al Noor im Zentrum von Christchurch getötet, sieben wurden in der Vorstadt Linwood Masjid Moschee getötet und drei starben außerhalb derselben Moschee.
Migranten und Flüchtlinge waren anscheinend am stärksten von den Schießereien betroffen.
Spätestens: Mann wegen Mordes angeklagt, nachdem 49 in Christchurch-Moschee erschossen worden waren
Mindestens 20 weitere wurden schwer verletzt. Vier Personen, drei Männer und eine Frau, sind wegen der Angriffe in Haft.
Der neuseeländische Premierminister Jacinda Ardern sagte, das Sicherheitsniveau der nationalen Sicherheit sei von niedrig auf hoch angehoben worden, und die Schießereien seien offenbar ein gut geplanter "Terroranschlag" gewesen. Sie beschrieb es als "einen der dunkelsten Tage Neuseelands".

Jacinda Ardern✔@jacindaardern · 9h
What has happened in Christchurch is an extraordinary act of unprecedented violence. It has no place in New Zealand. Many of those affected will be members of our migrant communities – New Zealand is their home – they are us.

The person who has committed this violent act has no place here. To those in Christchurch; I encourage you to stay inside and follow the instructions of @nzpolice. The Police Commissioner will be making a public statement at 5pm. I will update everyone again later this evening.14.1K4:33 AM – Mar 15, 2019Twitter Ads info and privacy5,034 people are talking about this
– Einer der Angreifer – Brenton Tarrant – scheint den Angriff auf Facebook live gestreamt zu haben, als er in einer Moschee Opfer erschoss. Die Polizei hat die Öffentlichkeit aufgefordert, das "extrem belastende" Material nicht online zu teilen.
– Der 28-jährige Australier beschrieb in einem Manifest seine Anti-Immigranten-Motive.
WEITERLESEN
Wie sich die Schießereien der neuseeländischen Moschee entwickelten
Der australische Premierminister Scott Morrison sagte, einer der Festgenommenen sei ein australischer Staatsbürger und bezeichnete den mutmaßlichen Angreifer als "rechtsextremen gewalttätigen Terroristen".View image on Twitter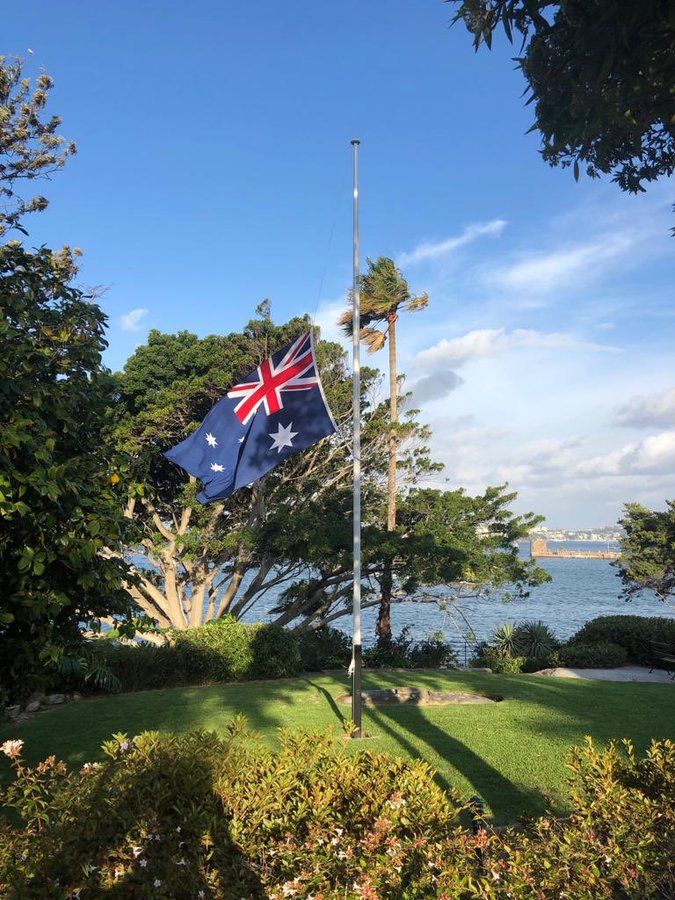 Scott Morrison✔@ScottMorrisonMP
Out of respect and in condolence for all those killed in the terrorist attack in New Zealand, I have asked for flags to be flown at half-mast.2,9137:53 AM – Mar 15, 20191,210 people are talking about thisTwitter Ads info and privacy
– Die Polizei hat gewarnt, dass es möglicherweise mehr Verdächtige gibt.
– Eine Anzahl von improvisierten Sprengkörpern, die in Fahrzeugen gefunden wurden, nachdem die Schüsse von der Polizei entschärft worden waren.
Offiziere erhielten erstmals Berichte über Schüsse im Zentrum von Christchurch gegen 13.40 Uhr Ortszeit (12.40 Uhr GMT).
WEITERLESEN
Tödliche Terroranschläge auf Kultstätten während des letzten Jahrzehnts
Alle Schulen in Christchurch wurden festgenommen und Moscheen wurden aufgefordert, ihre Türen zu schließen.
quelle //Presseverband//