14/04/2019 – 20:00>11:23:00 Julian Assange World Home
Der Rechtsanwalt von Julian Assange hat Ecuador vorgeworfen, er habe "unverschämte Vorwürfe" erhoben, um zu rechtfertigen, dass die Polizei den Wikileaks-Gründer in seiner Londoner Botschaft verhaften darf.
Assange verbrachte fast sieben Jahre in der Londoner Botschaft der USA, wo er Asyl beantragte, bis er am Donnerstag in dramatischen Szenen von der Polizei vertrieben wurde.
Die Innenministerin der südamerikanischen Nation, Maria Paula Romo, beschrieb Angestellte, die schlechtes Benehmen des 47-Jährigen dulden, darunter auch "Kot auf die Wände legen".
Aber seine Anwältin Jennifer Robinson bestritt die Vorwürfe, als sie am Sonntag auf Sky Sophy Ridge erschien.
"Ich denke, das Erste, was man sagen muss, ist, dass Ecuador in den letzten Tagen ziemlich unverschämte Vorwürfe erhoben hat, um eine rechtswidrige und außergewöhnliche Tat zu rechtfertigen, die es der britischen Polizei erlaubte, in eine Botschaft zu kommen", sagte sie.
Über die Richtigkeit der Anschuldigungen gedrückt, sagte Frau Robinson: "Das stimmt nicht."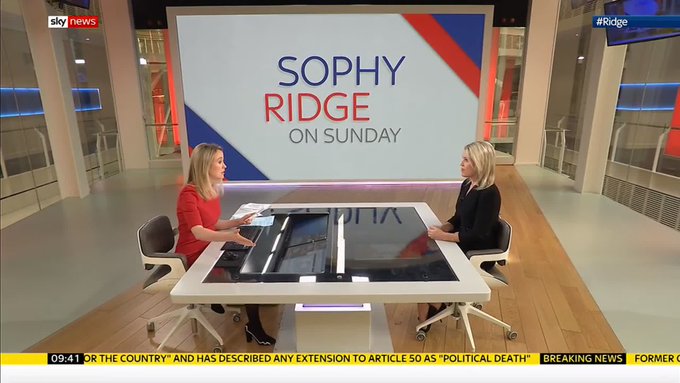 Ridge on Sunday✔@RidgeOnSunday
"If they chose to reopen it… we will deal with it" – Julian Assange's lawyer says Sweden did not provide the assurance against onward extradition to the US. #Ridge

Fugitive or hero? Read more about Assange here: http://po.st/qeEa63 1510:58 – 14. Apr. 201930 Nutzer sprechen darüberTwitter Ads Info und Datenschutz
Sie sagte auch, Assanges Ängste vor einer US-Auslieferungsdrohung seien in dieser Woche als richtig befunden worden, nachdem mutmaßliche Behauptungen laut wurden, er habe verschworen, in einen geheimen Pentagon-Computer gehackt zu werden.
"Die Politik des Falles in Bezug auf Ecuadors Regierungswechsel mit Lenin Moreno, der an die Macht gekommen ist, und seitdem ist es in der Botschaft immer schwieriger geworden, bis zu dem Punkt, an dem Human Rights Watch sagte, dass dies einer Einzelhaft ähnelt", sagte sie.
"Er hatte also eine sehr schwierige Zeit – es war nicht leicht.
"Und wenn man andeutet, dass jemand ohne legitime Bedenken wegen der Auslieferung der USA dort bleiben möchte, was genau diese Woche bewiesen wurde, glaube ich, dass die Leute nicht wirklich verstehen können, wie es wäre, in einem Raum wie diesem zu leben sehr lange Zeit."
Quellen//Brekingnewsir/Medienagenturen