Die Suche nach Gabby Petito hat dazu Beigetragen, den Fall von Lowery aufzuklären,
Die Suche nach Gabby Petito führte Retter und Such Mannschaft zu einer zweiten Leiche in Wyoming, von der die Behörden glauben, dass sie einer anderen vermissten Person gehört, so eine Pressemitteilung von Teton County Search and Rescue.
Die am Dienstag im Bridger-Teton National Forest in der Nähe des Grand Teton National Park gefundenen Überreste stimmen mit der Beschreibung von Robert "Bob" Lowery überein, einem 46-jährigen Mann aus Texas, der vor mehr als einem Monat vermisst wurde.
Lowery, Vater von zwei Kindern, wurde zuletzt am 20. August auf dem Black Canyon Trail im National Forest gesehen.
Teton County Search and Rescue sagte, die Aufmerksamkeit, die Petitos Fall geschenkt wurde, habe den Beamten wahrscheinlich geholfen, Lowerys Leiche zu finden. Eine Suche wurde am Dienstag gestartet, nachdem ein Tippgeber mit neuen Informationen zu Lowerys letztem bekannten Aufenthaltsort und seiner Kleidung angerufen hatte.
Vier Stunden nach der Suche am Dienstag, die aus 25 Freiwilligen und drei Hundeteams bestand, wurde die Leiche an einem steilen, bewaldeten Hang gefunden. Die Suchteams legten mehr als 75 Meilen zurück und stiegen 22.500 Fuß an, während sie nach Lowery suchten, heißt es in der Pressemitteilung.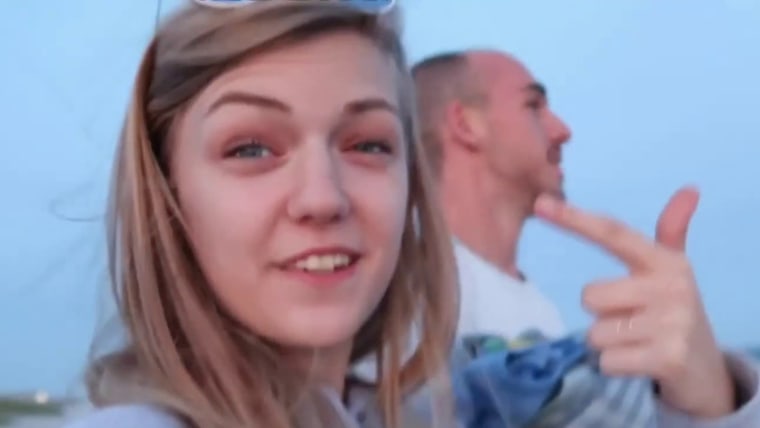 "Die weit verbreitete Berichterstattung über die Suche nach Gabby Petito hat dazu beigetragen, den Fall von Lowery aufzuhellen, und führte dazu, dass am vergangenen Wochenende mindestens zwei Mitglieder der Öffentlichkeit die lokalen Behörden mit neuen Informationen über seinen möglicherweise zuletzt gesehenen Punkt anriefen", heißt es in der Pressemitteilung.
Die Leiche von Petito wurde am 19. September gefunden. Sie wurde am 11. September als vermisst gemeldet, nachdem ihr Freund von ihrem Roadtrip über das Land ohne sie nach Florida zurückgekehrt war. Das FBI sucht immer noch nach ihrem Freund Brian Laundrie.
Das Büro des Sheriffs glaubt nicht, dass die beiden Fälle zusammenhängen, so KPRC 2 .
Die Todesursache von Lowery ist noch unbekannt, und eine kürzliche Erklärung von Lowerys Familie stellt fest, dass sie immer noch auf die Ergebnisse des Berichts des Gerichtsmediziners warten.
"Bob war ein wunderbarer Vater, Sohn, Bruder und Freund", heißt es in der Erklärung. "Unsere Familie möchte den Nachrichtenmedien und anderen danken, die in dieser schwierigen Zeit an der Suche nach unserer Privatsphäre beteiligt sind."
Quelle/Medien Agenturen/today/tetoncountysar.org