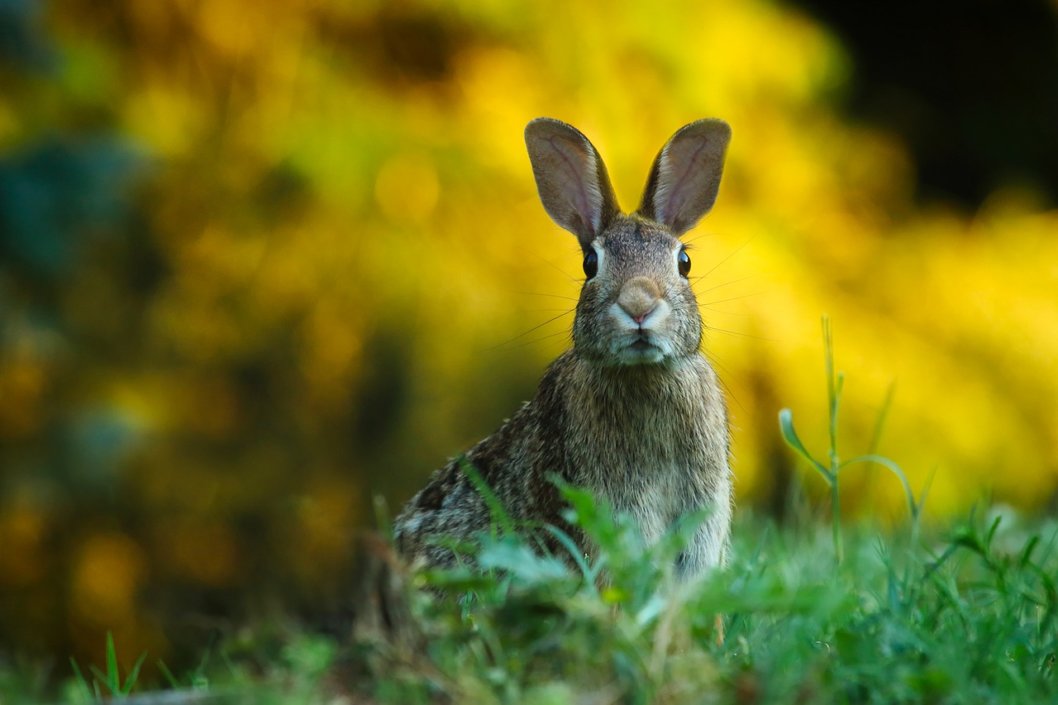 Veröffentlicht am 23. November 2016 um 9:41 Uhr von PETA
SCHOCKIEREND: Pferde, die wegen ihres Blutes missbraucht wurden
Indian,-Eine Reihe von Inspektionen, die vom indischen Tierschutzausschuss genehmigt und von Tierärzten und anderen Experten prominenter Veterinärkollegs und renommierter Nichtregierungsorganisationen, einschließlich PETA India, durchgeführt wurden, haben den weit verbreiteten Missbrauch und die Vernachlässigung von Tausenden von Pferden in Indien aufgedeckt als lebende Ausrüstung zur Herstellung von Antitoxinen und Antiveninen verwendet werden.
Die folgenden 10 Einrichtungen wurden inspiziert:
Serum Institute of India
VINS Bioproducts Limited
Haffkine Bio-Pharmaceutical Corporation Ltd.
Premium Serums & Vaccines Pvt Ltd.
Biological E Limited
Mediclone Biotech
King Institute of Preventive Medicine & Research
Bharat Seren und Impfstoffe Limited
Raut Serum India Pvt Ltd.
Serawin Biologicals Pvt Ltd.
Alle diese Einrichtungen – mit Ausnahme des Serum Institute of India, das seine Arbeit auslagert – extrahieren Blut aus Tausenden von Pferden, Maultieren und / oder Eseln, um Antitoxine oder Antivenine herzustellen.
Die Bedingungen, unter denen das Inspektionsteam feststellte, waren überwiegend schlecht. Viele der Tiere litten an Anämie sowie an Blutungen, infizierten und unbehandelten Wunden und anderen schwerwiegenden Gesundheitsproblemen. Häufige körperliche Probleme waren erkrankte Hufe, Unterernährung, Infektionen, Läsionen, Parasiten, geschwollene Gliedmaßen, Lahmheit, ein abnormaler Gang und Augenanomalien, einschließlich Hornhautgeschwüren, Katarakten und Blindheit. Viele Tiere wurden mit Markierungen gefunden, die darauf hinweisen, dass sie ein schmerzhaftes und traumatisches Branding erlitten hatten.
Die meisten Einrichtungen waren nicht einmal für die Durchführung dieser Verfahren beim Ausschuss für die Kontrolle und Überwachung von Tierversuchen registriert. Die Inspektoren deckten zahlreiche offensichtliche Verstöße gegen andere Gesetze und Richtlinien auf. Und obwohl in einigen dieser Einrichtungen trächtige Stuten und Fohlen gefunden wurden, wurden sie nicht offiziell als Züchter registriert.GRAUSAME BLUTUNGSVERFAHREN
Ein Arbeiter von Bharat Serums stach eine große Nadel in den Hals eines Pferdes, um Blut zu extrahieren, was so viel Schmerz verursachte, dass das Tier herumschlug und zusammenbrach.https://www.youtube.com/embed/7DvzJHvKQwY?wmode=transparent&rel=0&autoplay=0ANÄMISCHE PFERDE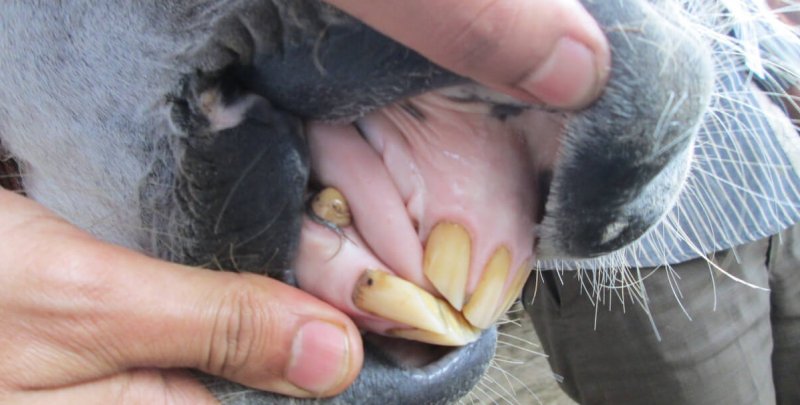 Bei Premium Serums scheint dieses Tier an Anämie oder einer Infektion zu leiden, was durch die blassen Schleimhäute belegt wird.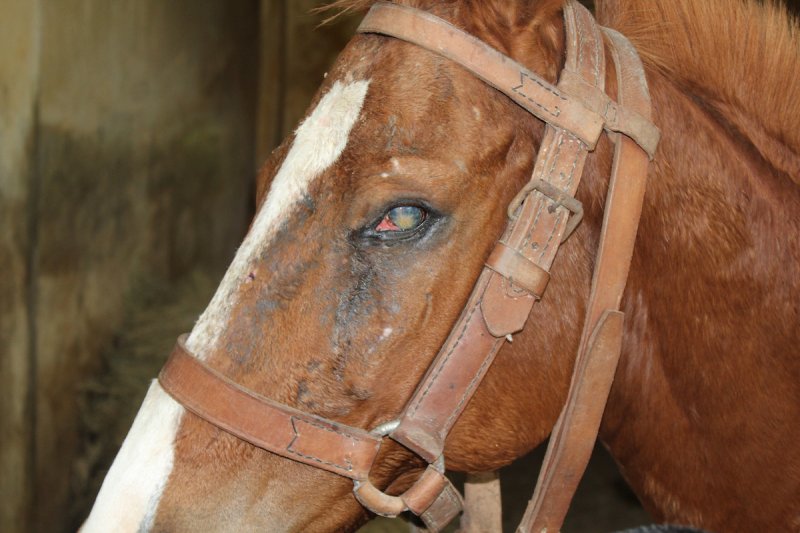 Pferd 48 am King Institute ist auf dem linken Auge blind.
PFERDE MIT WUNDEN UND LÄSIONEN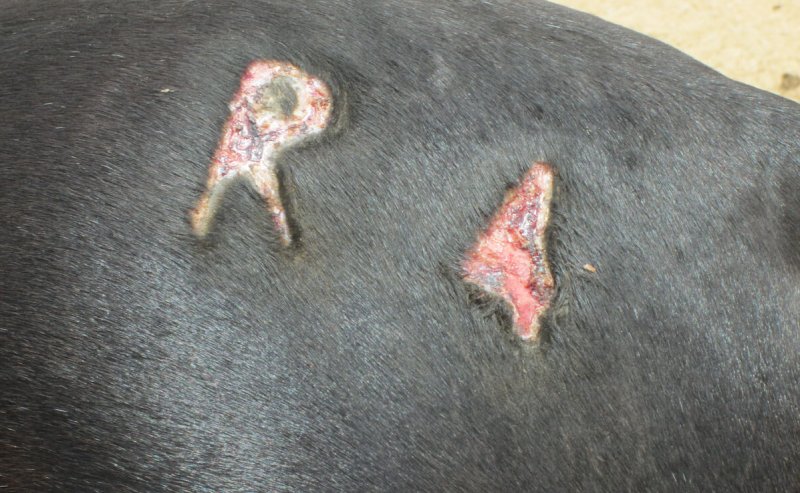 Diese Tiere bei VINS haben offene Wunden, die durch heißes Branding verursacht werden."
PFERDE MIT FUSS- UND BEINPROBLEME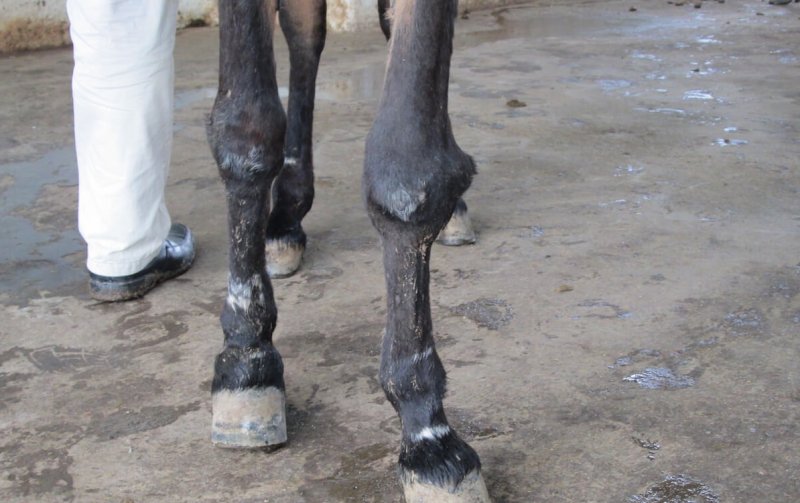 Mule P2 bei Premium Serums leidet an Arthrose im linken Knie.
Pferd 299 vom King Institute hat eine unbehandelbare akute Laminitis, ist sehr dünn und hat zahlreiche Druckgeschwüre, weil sie nicht lange stehen können. SEHR STARK ABGEMAGERT DÜNNE PFERDE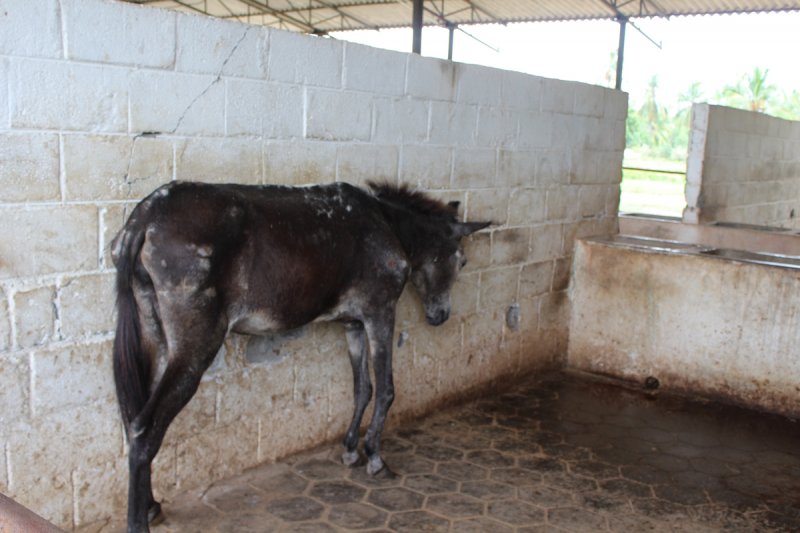 Dieses Pferd bei Mediclone ist unterernährt und hat einen abnormalen Gang.
FABRIKFARMÄHNLICHE BEDINGUNGEN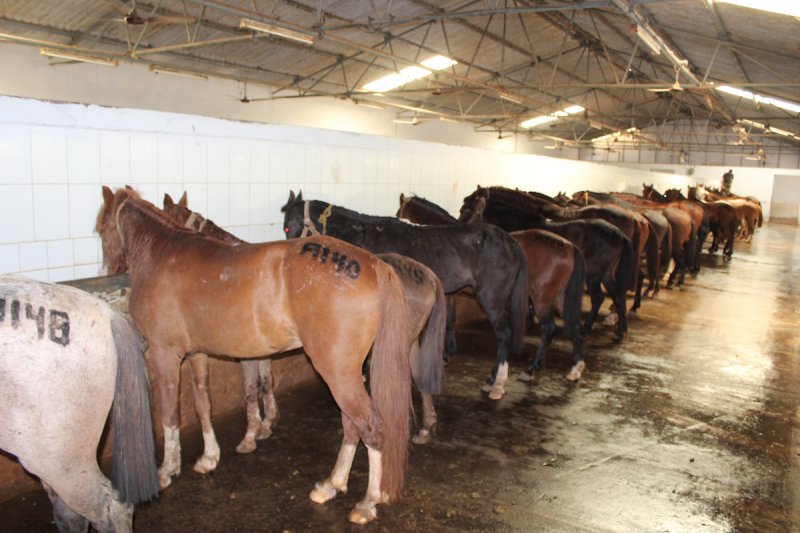 Pferde in Bharat Serums sind in einem kleinen Schuppen zusammengefasst.
NICHT AUTORISIERTE ZUCHT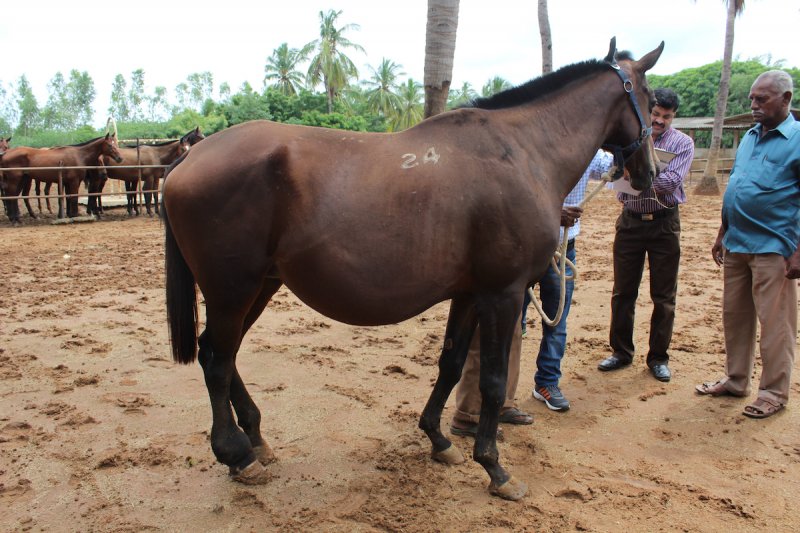 Diese Stute bei Mediclone ist im siebten Monat schwanger."
UNSACHGEMÄSSE TIERHALTUNGSTECHNIKEN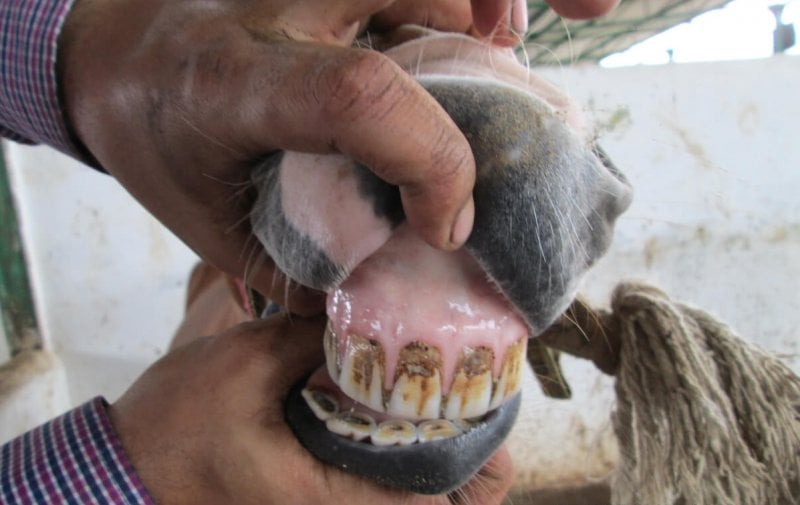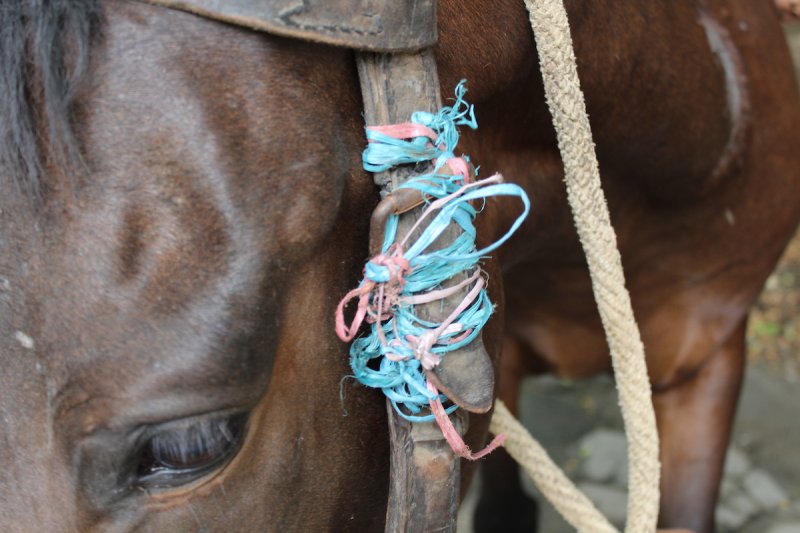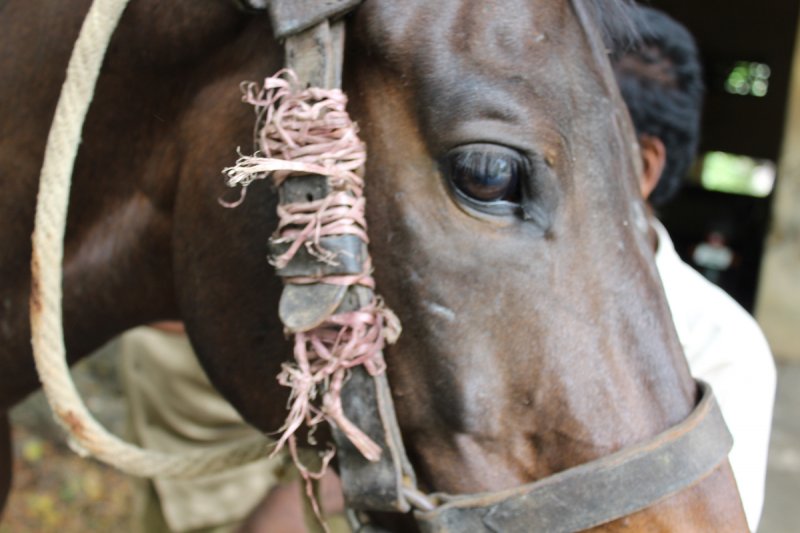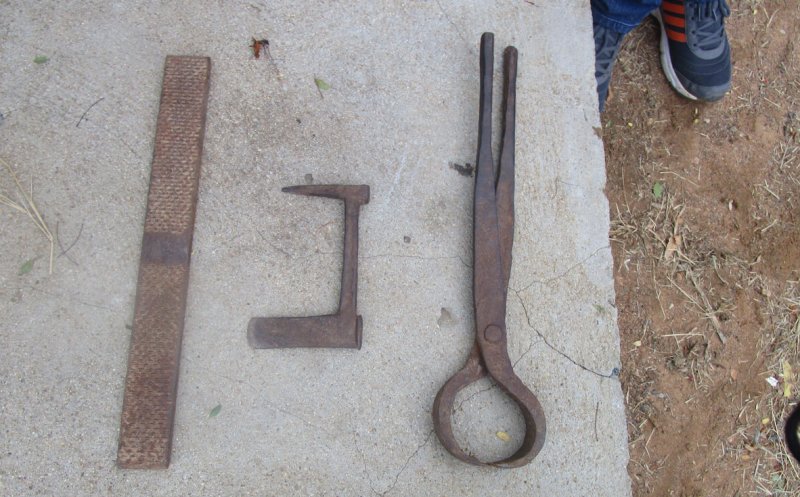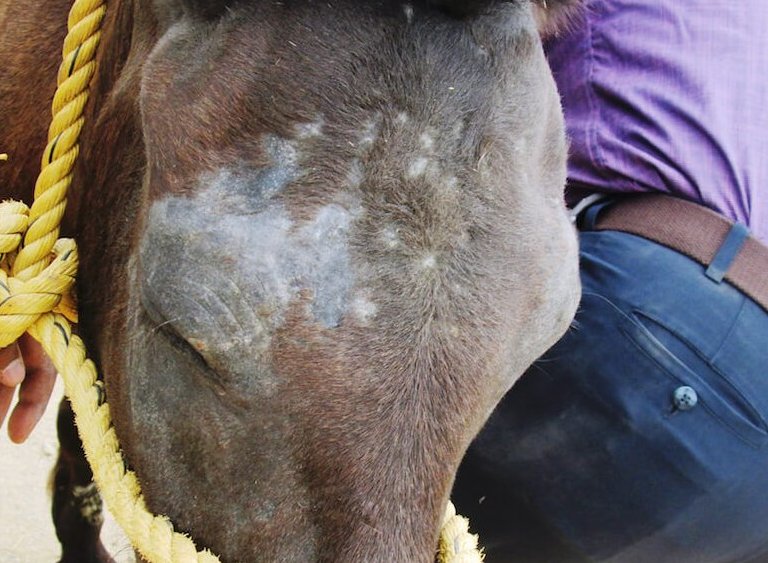 Am King Institute tragen Pferde beschädigte Kopfbänder, die von der Jury mit vorübergehenden Reparaturen versehen wurden. Dies stellt eine Gefahr für die Pferde dar, die durch fehlerhafte Ausrüstung verletzt werden können."
MANGEL AN STERBEHILFE FÜR LEIDENDE UND STERBENDE TIERE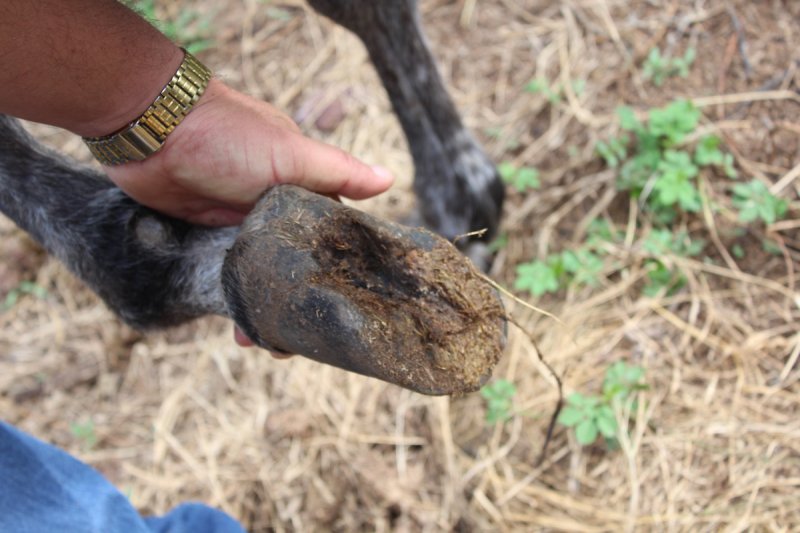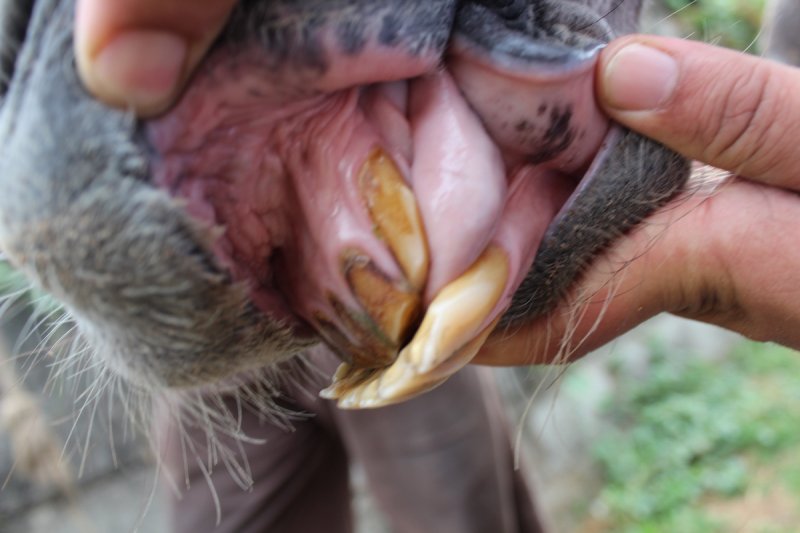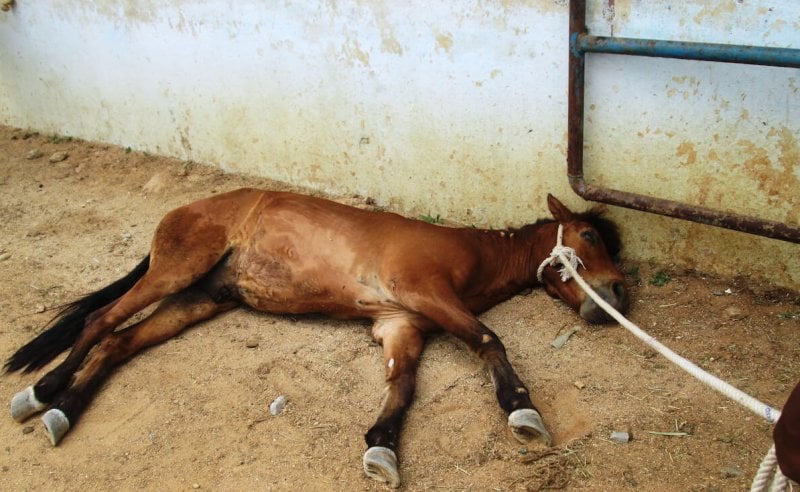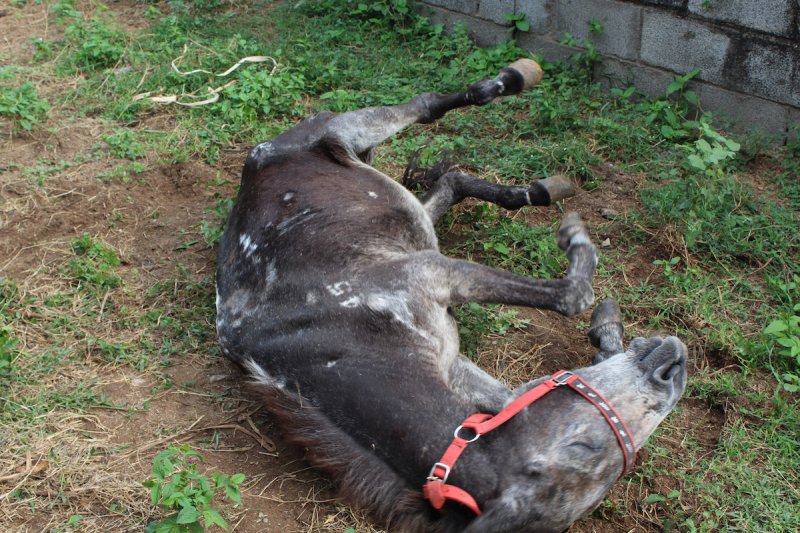 Pferd 498 bei VINS liegt auf dem Boden, hat Schwierigkeiten beim Stehen und Probleme mit der Gangkoordination.
Als Reaktion auf die Ergebnisse fordert PETA die Regierung auf, die Einrichtungen für den Missbrauch von Pferden zu schließen und moderne, tierfreie Methoden zur Herstellung von Antitoxinen und Antiveninen zu fördern.
Quelle/petaindia.com/blog