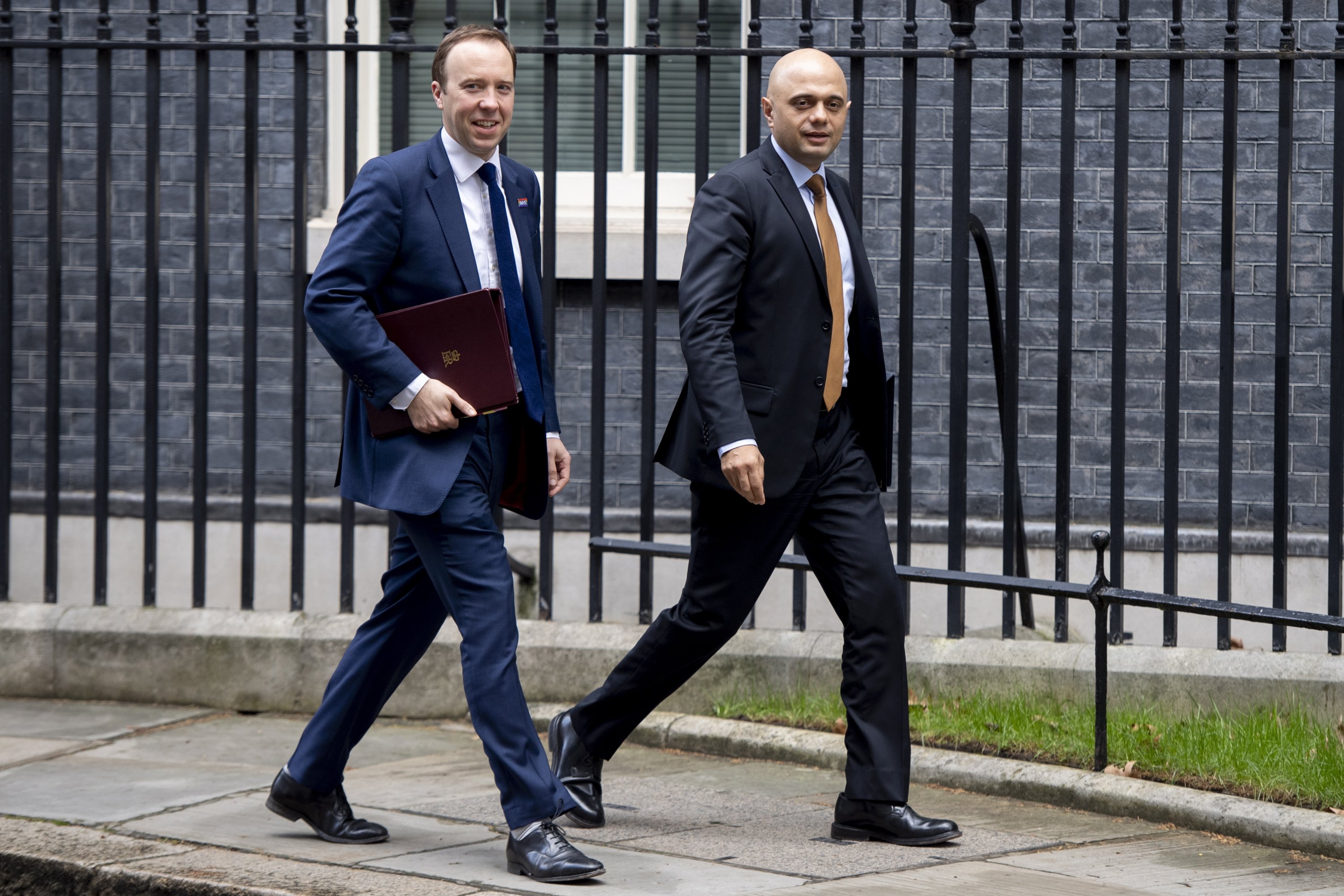 LONDON EUROPA 26.06.2021 20:57 GMT+3Der ehemalige britische Gesundheitsminister Matt Hancock (L) und der damalige Innenminister Sajid Javid (R) gehen nach einer Kabinettssitzung in der Downing Street, London, Großbritannien, 19. März 2019. (EPA-Foto)VON REUTERS
Großbritanniens erster muslimischer Gesundheitsminister ersetzt den in Ungnade gefallenen Hancock
London,-Der ehemalige britische Finanzminister Sajid Javid wird Matt Hancock als Gesundheitsminister des Landes ersetzen, teilte das Büro von Premierminister Boris Johnson am späten Samstag mit und ist damit der erste muslimische Gesundheitsminister in der britischen Geschichte.
Javid trat im vergangenen Jahr als Finanzminister zurück, nachdem er sich geweigert hatte, seine politischen Berater wie von Johnson gefordert zu entlassen.
Der britische Gesundheitsminister Matt Hancock trat am Samstag zurück, nachdem Bilder aufgetaucht waren, in denen er gegen die Coronavirus-Regeln verstieß, indem er seine verheiratete Assistentin, für die er sich gestern entschuldigt hatte, umarmte und küsste . Der Vorfall hatte sowohl Kollegen als auch die Öffentlichkeit, die unter Sperrung lebten, wütend gemacht.
Der 42-Jährige schrieb an Premierminister Boris Johnson, um zurückzutreten, nachdem die Zeitung The Sun Fotos veröffentlicht hatte, auf denen der verheiratete Minister eine Frau umarmte, die er zu einer vom Steuerzahler finanzierten Rolle ernannt hatte, um die Leistung seiner Abteilung zu überprüfen.
Hancock stand im Mittelpunkt des Kampfes der Regierung gegen die Pandemie und trat routinemäßig im Fernsehen und im Radio auf, um den Menschen zu sagen, dass sie die strengen Regeln zur Eindämmung des Virus befolgen sollen. Er war jedoch bereits wegen seines Umgangs mit der Pandemie im Vereinigten Königreich unter Beschuss geraten .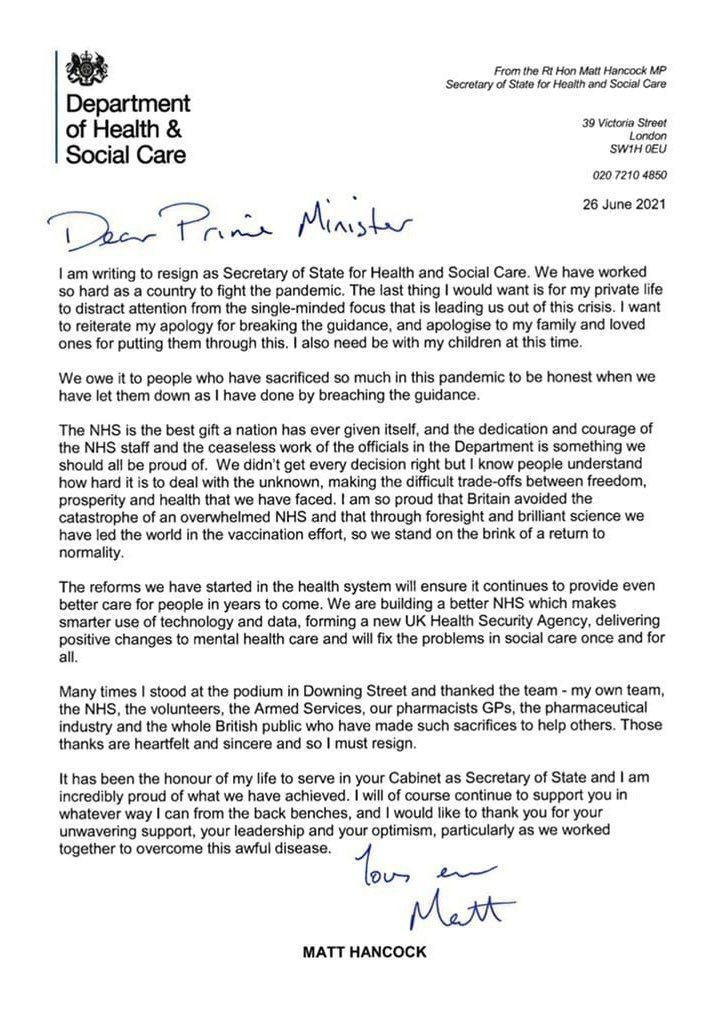 "Wir schulden es Menschen, die in dieser Pandemie so viel geopfert haben, um ehrlich zu sein, wenn wir sie im Stich gelassen haben, wie ich es getan habe, indem ich gegen die Richtlinien verstoßen habe", sagte er in dem Brief.
Johnson sagte als Antwort, dass es ihm leid tue, es zu erhalten.
"Sie sollten immens stolz auf Ihren Dienst sein", schrieb er. "Ich bin dankbar für Ihre Unterstützung und glaube, dass Ihr Beitrag zum öffentlichen Dienst noch lange nicht beendet ist."
The Sun zeigte, wie Hancock letzten Monat den Berater in seinem Büro küsste, zu einer Zeit, als es gegen die Regeln für Menschen verstieß, intimen Kontakt mit einer Person außerhalb ihres Haushalts zu haben.
LETZTES UPDATE: 26.06.2021 23:37 UHR
Quelle/Medienagenturen/Reuters/dailymail/