Tag Archives:
Geld Macht Sicherheit Politik Sicherheit Kriminaltäten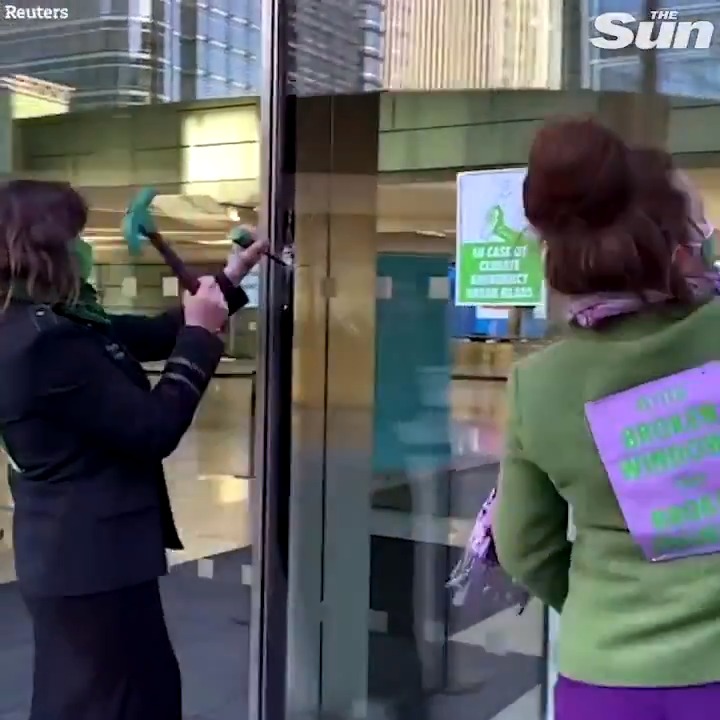 Zollfahndungsamt lässt deutsch-polnische Zigarettenbande auffliegen
Über 1 Million Zigaretten und fast 145.000 Euro Bargeld im Ruhrgebiet sichergestellt
Am 17. März 2021 gelang es der Gemeinsamen Ermittlungsgruppe Wirtschaftskriminalität (GEW) des Zollfahndungsamts Essen mit Sitz in Münster über 5.400 Stangen Zigaretten und fast 145.000 Euro Bargeld im Ruhrgebiet sicherzustellen.
Seit September 2019 ermitteln die Fahnder der neu gegründeten GEW im Auftrag der Staatsanwaltschaft Dortmund gegen eine deutsch-polnische Tätergruppierung um einen 43-jährigen polnischen Intensivtäter aus dem Raum Dortmund. Es besteht der Verdacht, dass dieser in großem Stil mit unverzollten und unversteuerten Zigaretten gewerbsmäßig handelt.
Am 17. März 2021 gelang es den Zollfahndern unter Einsatz einer Spezialeinheit des Zollfahndungsamts Essen, die Ankunft eines vermeintlich mit illegalen Zigaretten beladenen Kleintransporters zu beobachten und diesen bis zu einer zuvor ermittelten Lagerstätte zu observieren. Der Kleintransporter war zur Tarnung mit gefälschten Kennzeichen der Deutschen Bahn AG bestückt.
Angekommen an der Lagerhalle erfolgte der Zugriff bei Entladung der rund 400.000 Zigaretten (2.000 Stangen). Dabei konnten ein 59-jähriger Deutscher sowie der 50-jährige polnische Fahrer überrascht und festgenommen werden. In einem Rucksack führte der Fahrer diverse hochwertige Elektronik sowie 113.000 Euro Bargeld mit. Bei diesem Geldbetrag handelte es sich mutmaßlich um die Bezahlung für die unversteuerten Zigaretten.
Die Hinweise resultieren aus einem vorangegangenen Ermittlungsverfahren gegen zwei polnische Brüder aus dem Raum Datteln, die von der aktuellen Bande regelmäßig mit illegalen unversteuerten Zigaretten beliefert wurden. Durch aufwendige Ermittlungen konnte festgestellt werden, dass die Gruppierung ihre Zigaretten monatlich per Kleintransporter erhielt und diese auf unterschiedliche Lagerstätten in Dortmund und Umgebung verteilte. Von dort erfolgten Abverkäufe an zahlreiche Abnehmer aus dem gesamten Ruhrgebiet. Die einschlägig bekannten Täter gingen hoch konspirativ vor, um den Fahndern nicht ins Netz zu gehen.
Noch am gleichen Tag wurden 13 weitere Durchsuchungsbeschlüsse in Dortmund, Kamen und Hagen vollstreckt. Dort konnten weitere 3.421 Stangen, also über eine halbe Million Zigaretten, noch einmal 32.000 Euro Bargeld, drei Fahrzeuge und zahlreiche weitere Beweismittel sichergestellt werden.
Der Steuerschaden der sichergestellten Zigaretten beträgt über 160.000 Euro.
Die weiteren Ermittlungen führt das Zollfahndungsamt Essen – GEW Münster – im Auftrag der Staatsanwaltschaft Dortmund.
Quelle/zoll./zfae.bfinv.de
'Most wanted' millionaire on run since 2015 arrested for strangling wife
LOS ANGELES, Aug 7 — A British-born millionaire who went on the run for more than four years has been arrested in Mexico and extradited to the US to face trial for the murder of his wife at their California home.
Peter Chadwick, a 55-year-old naturalised American citizen, was located near Mexico City thanks to a tip after authorities offered a US$100,000 (RM418,360) reward, police said at a press conference yesterday.
"Today is sweet. We apprehended a fugitive on America's Most Wanted List," Orange County district attorney Todd Spitzer said, adding: "Let's not forget it's bitter — there's a victim, a loving wife of 21 years, a mother of three kids."
In 2012, Chadwick had called police and claimed that a handyman had killed his wife Quee Choo Lim before taking him hostage.
Chadwick said the murderer had forced him to drive to Mexico to dump the victim's body.
But US police officers who arrested Chadwick a few kilometres north of the border spotted scratch marks on his neck and traces of dried blood under his fingernails.
They discovered a crime scene at the couple's home and the suspect eventually drove them to a dumpster near San Diego, California, where he had concealed the body.
He allegedly strangled his wife in a dispute over the financial consequences of a possible divorce.
Chadwick, who made his fortune in real estate, was released in December 2012 on a US$1 million bond and surrendered his US and British passports.
But in 2015 he fled, apparently drawing inspiration from books explaining how to change his identity and live on the run.
He tried to trick police by leaving behind clues indicating he had absconded to Canada, said David Singer of the federal US Marshals.
Following notice of the US$100,000 reward, a tip helped track Chadwick to Mexico, where he had apparently been living the whole time, Singer said.
Chadwick was in possession of forged identity documents and lived in a large apartment in Puebla, a town near Mexico City popular with US expats.
Pre-trial proceedings are due to begin today. If convicted of murder, Chadwick could face a life sentence in state prison.
Quelle// Reuters